Description:
Movable box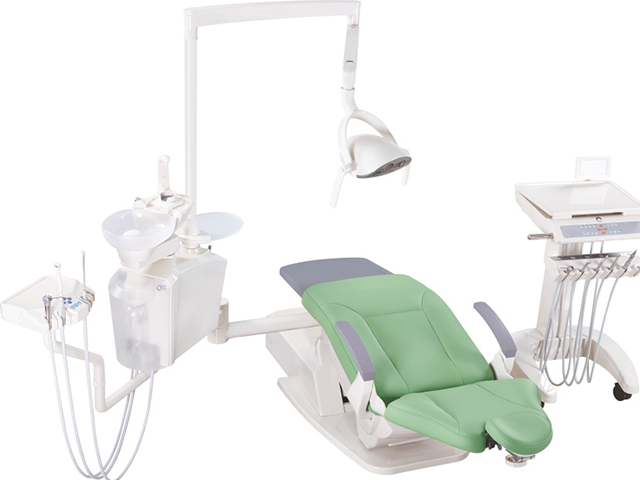 The whole box can be rotated outward, a wide range of movement, and easy to locate the position needed by the assistant. Humanized design meets different needs.

Horizontal rotation and flexible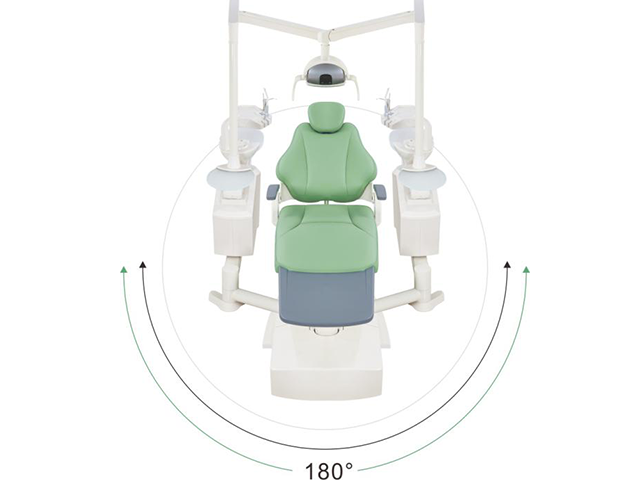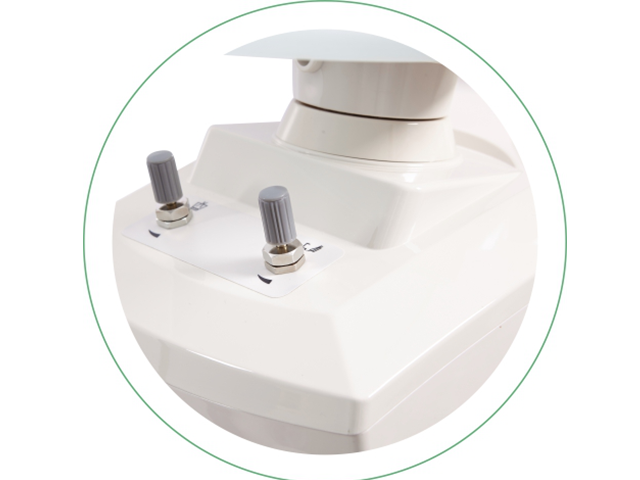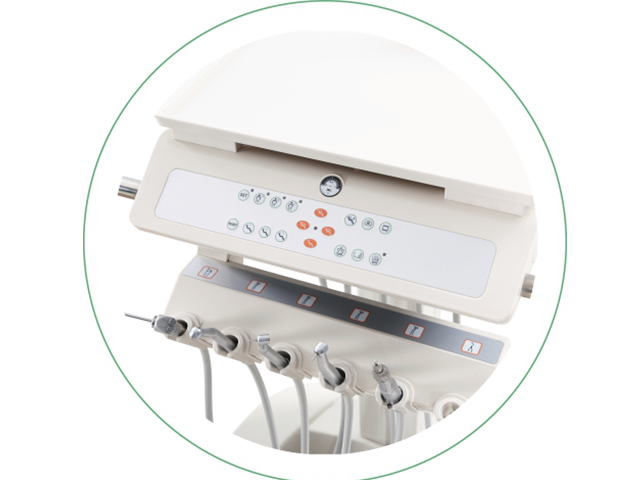 Side box's rotation angle could be 180 degrees, it can be left and right by 90 degrees. If use a dental X-ray machine or other auxiliary equipment, or dentist wants to change hand to operate, this rotation function would be in great help. It's horizontal rotation feature gives the design of clinic freedom.
Standard Accessories
Luxury removable cleaning ceramic spittoon 1set
Import electromagnetism valve 2set
Luxury motor chair control system with nine memories 1set
Turnable high-grade LED light with sensor 1set
Auto spittoon flushing and cup filler control system 1set
Comfortable and adjustable protective headrest 1set
Removable instrument tray(working status LCD display) 1set
Strong and weak absorption suction filtering system 1set
3-way syringe (cold and warm water) 2set
Build-in floor box with main switch 1set
Panorama X ray viewer 1set
Dentist stool C type 1set

Maintenance:
1)In order to avoid blocking of the internal tubing and valve for dental unit, you should use clean water.
2)You should pay attention to draining sewage, there is moisture in the air, according to the local air humidity, you should drain dirty water one month once(if it is large load work, it should be done half month)
3)Dental chair is the integration stage between machine and motor, so you should lubricate the motor after using half year.
4) Try to avoid lacerating the cushion by key or other sharp things from patients.
5) When the power supply is not stable, do not use dental chair, in case damage electronic parts inside of dental chair.
6) In summer, unplug the water heater in the box (you could consult your local distributor). When the temperature below zero in winter, and the same time you are using dental chair, please blow inside water to be dry, otherwise the water heater may freeze to be damaged under very low temperature during night.
7) After one day of work, turn off the power, water and air switches.